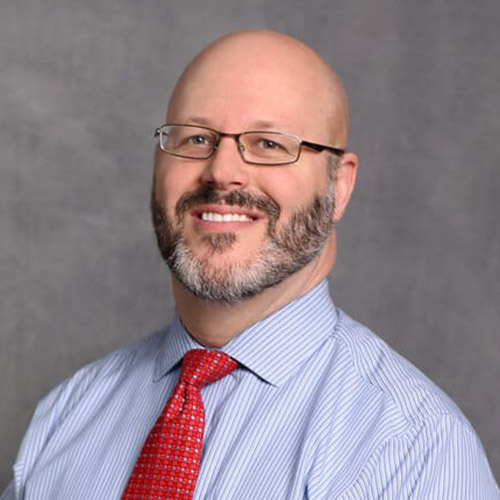 VIRTUAL LUNCH EVENT
MAY 21 (THU) @ 12PM
DR. DOUG SCHULTE
HEAD AND NECK SURGEON, MERCY SHIPS
BRINGING HOPE AND HEALING
Born and raised in Des Moines, Dr. Doug Schulte attended medical school at Washington University, St. Louis, Missouri, and completed his surgical residency at the Mayo Clinic. He then returned home to work with The Iowa Clinic in 2000.

Since then, Doug built a successful surgical practice, and he was very content with his life until a conversation with a Christian nurse who served with Mercy Ships on the Africa Mercy, the world's largest civilian hospital ship. Dr. Schulte felt challenged to use his gifts as a surgeon and live out the model of Jesus: to bring healing and hope to the forgotten poor. Since 2016 he has served numerous times as a volunteer head and neck surgeon in Madagascar, Benin, Cameroon, Guinea, and Senegal.

Doug will tell the story of the underserved poor and of how the volunteers at Mercy Ships serve them. You will see, sometimes in images that are hard to look at, the challenges faced by those who do not have access to adequate healthcare. He will also tell his own story of surrendering to the will of Jesus, ultimately leading to his decision to leave his practice and serve on the ship full time.